2022 GMC Hummer Pickup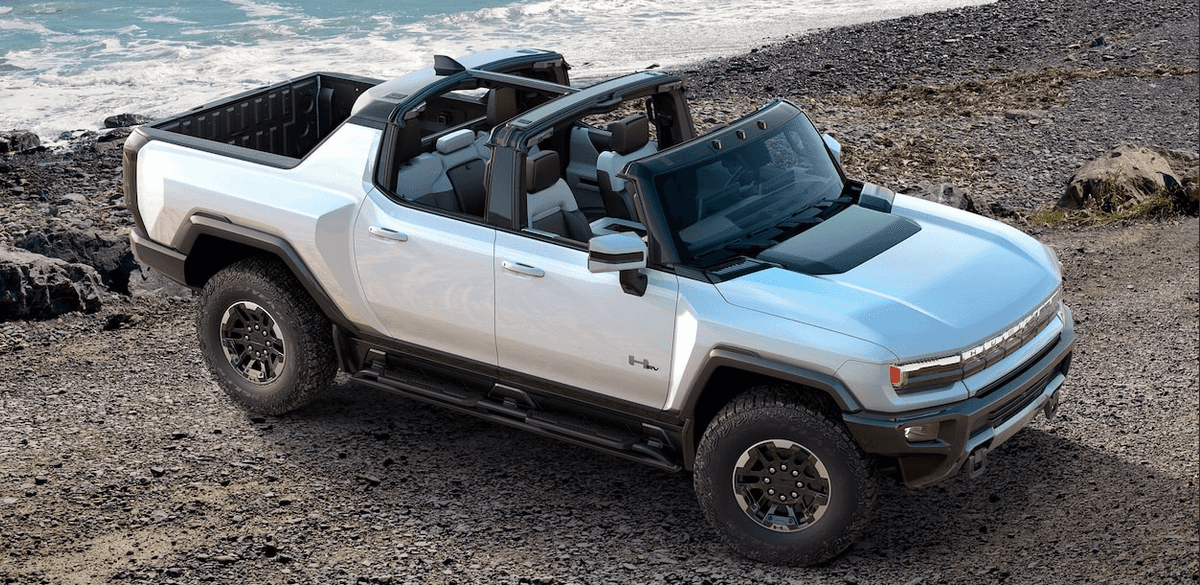 Overview
When the GMC Hummer came into popularity as a consumer vehicle, it was one of those vehicles people loved to hate. The super-rugged vehicle with military roots had a commanding presence but was a gas guzzler of the first order. But that aspect has been rectified as the Hummer nameplate returns for model year 2022 totally powered by electricity. But the other big news flash is the introduction of a pickup truck version of the Hummer. (An all-electric Hummer SUV is also on its way, but we'll discuss that model on a separate page.)
---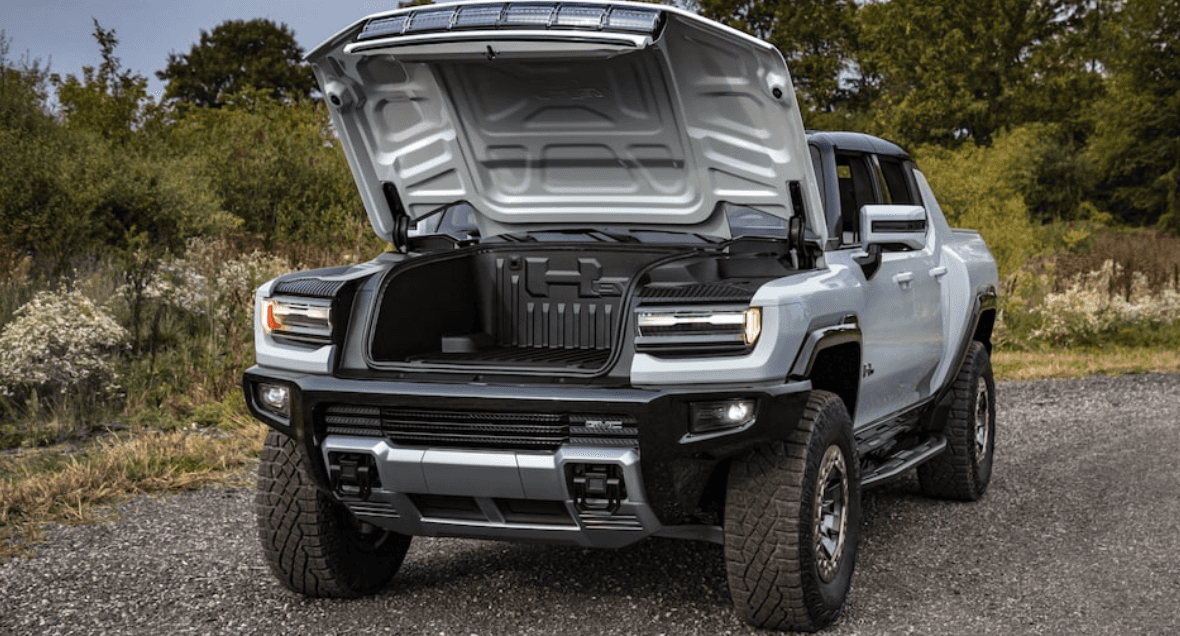 Mechanical Basics
The 2022 model year has the Chevrolet Equinox's trim lineup growing to four: the LS, LT, RS, and Premier. Both front-wheel and all-wheel drivetrains are offered with the sole powertrain setup: a 170-horsepower turbocharged 1.5-liter four-cylinder with a six-speed automatic transmission. FWD versions of the Equinox are rated by the EPA to achieve 26 miles per gallon around town and 31 mpg on the highway; AWD will dip that to 25 city/30 highway. The Equinox can handle a small trailer, with a towing limit of 1,500 pounds.
---
A Bit of History
Hummers – also known as Humvees – were long used in military operations but came out in a civilian version (made by AM General) in the early 1990s. GMC bought the product name in 1998 (although AM General continued to build the vehicles for a few years) and eventually expanded the roster to three models – in descending order of size, the H1, H2, and H3. Now, this eco-friendly, 21st-century take represents a step in the right direction for the Hummer lineup, which can no longer be scorned for inefficiency. The 2022 GMC Hummer EV Pickup will be every bit as capable and brawny as the Hummers you're already familiar with, proving that it deserves the nickname "Supertruck."
---
What Can We Expect?
The '22 Hummer EV Pickup will be rolled out incrementally over a couple of years. The first model to go on sale will be the top-tier, fully loaded Edition 1 trim. After that, the Hummer EV3X come out in the fall of 2022, then the mid-tier EV2X will follow in the spring of 2023. The base-level Hummer EV2 will arrive last almost a year later. The Edition 1 and EV3X will both get a single electric motor on the front axle and two electric motors on the rear; the other trims will have the two-motor layout on the rear axle.
---
Performance, Charging, and Range
Are you ready for these numbers? The GMC Hummer EV Pickup will produce an incredible 1,000 hp and 11,500 lb.-ft. of torque. The Edition 1 will also come with a Watts to Freedom launch control mode that – in conjunction with the Hummer's adjustable ride height – can go from 0 to 60 mph in just three seconds. This can be done because the truck is able to lower itself by two inches to achieve the optimal center of gravity.
The Hummer EV Pickup's 800-volt architecture will be compatible with 350-kW DC fast-charging stations. GMC states that 100 miles of range can be achieved in a mere 10 minutes when the pickup is plugged into one of these stations, and its driving range is anticipated to exceed 350 miles on a full charge.
---
Next-Level Features
The 2022 GMC Hummer EV Pickup's interior will be a combination of sturdy and upscale to reflect its rugged yet high-end nature. One of the '22 Hummer EV Pickup's most notable features will be its removable Infinity Roof with modular sky panels, which gives you the opportunity to enjoy an open-air experience on the road. And while we're thinking about stargazing, there's a bit of a night-sky theme in the vehicle, with elements such as the moon-boot footprint on the speaker grilles. The interior scheme is even reminiscent of a night sky, with the choice of black/taupe or black/light gray upholstery, both of which will get bronze trim accents.
On the technology front, the infotainment system will have a generously sized 13.4-inch touchscreen; a 14-speaker Bose audio system will be standard as well. Outside, the '22 Hummer EV Pickup will have 35-inch wheels with beefy Goodyear Wrangler Territory tires, a versatile six-function MultiPro tailgate, and a power eTrunk up front where you can stow the modular sky panels.
The GMC Hummer EV Pickup is set to become one of the most advanced off-road vehicles out there. For one thing, it will feature an Extract Mode that can activate the adaptive air ride suspension and raise the vehicle approximately 6 inches off the ground so it can take on more technical terrain and water fording. The entire underbody will be eligible for steel plates and shields too. The truck's most notable off-road feature, though, is the segment-exclusive 4-wheel steer function that includes a CrabWalk drive mode that will move the vehicle on a diagonal plane.
---
Safety and Technology
While specific details related to the '22 Hummer EV Pickup's advanced safety technologies have not been released, we know for certain that the Edition 1 will get GM's Super Cruise hands-free driving system, which works on more than 200,000 miles of compatible highways. There will also be an available UltraVision camera system that includes 18 different angle views to keep you informed of exterior surroundings you might not be able to discern with your own eyes.